Graphic Designing Services in Vijayawada
The Graphic Designing is one of the most crucial services for businesses, freelancers, organizations, and other commercial entities. The design of your website, logo, social media, advertisements, etc., represent your brand image.The scope of graphic design is enormous. You will need the Best Logo Designers, the top Brochure Designing Company, the most creative Visiting Card Printing Services, and Digital Business Card Designers. But given the importance of graphic design, finding talented and professional graphic designers is a very hard task. Especially in a growing metropolis like Vijayawada. But if you're looking for the best graphic designers in Vijayawada, your search ends here!
E-Digital Technologies Offering The Best Graphic Designing Service in Vijayawada
E-Digital Technologies is one of the top and best graphic designing companies in Vijayawada. Providing creative graphic design services, it has garnered an impressive reputation amongst its clientele. Apart from offering professional graphic design services, E-Digital Technologies also provides top-rated logo designing in Vijayawada, along with affordable brochure design, Festival Posters for Businesses,digital visiting card, and business card design. However, the scope of services provided by E-Digital Technologies does not end here! Do check out their website for your own benefit.
Importance of Graphic Designing in Branding 
Today, the world is actually being driven by visual content. Hence there is a tough competition between all the companies. So want your organization apart from the crowd? Your graphics! Your designs! Your logo. Your product's appearance. Well, for sure! Our E-Digital Technologies Graphic designing Services would surely act as a driver for the increasing sales' bus!
Best Branding Agency in Vijayawada & Guntur
As we all know that graphic designing is an art of achieving goals through lovely images, words or symbols. It plays a vital role on clients, vendors and other entities by creating first impression. Graphic and Logo Designing creates a huge momentum to sell your brand & increase brand reputation.E-Digital Technologies is the best-quality graphic design company in Vijayawada. It delivers top-quality content to its customers at affordable prices. It makes it so because of its efficient and cost-effective process.
Online Branding Agency in Vijayawada
If you are looking to avail of the services of the top graphic design company in Vijayawada, E-Digital Technologies is the go-to agency. Are you looking for Graphic designing companies in Vijayawada. Find the Best Graphic Design Services in Vijayawada at very low cost. Our team of highly qualified and expert professional graphic designers at EDigital Technologies understand your requirements and convert them into attractive designs.
Social Media Poster Design, Logo Designs at Low Cost
The demand for graphic designers specializing in graphic designing services in Vijayawada has increased with more and more businesses realizing the power of graphic posters and infographics. We at EDigital provide you with stunning and innovative Graphic designs that can capitalize on expressing their innovative ideas and representations.
Logo Designing Services in Vijayawada & Guntur
The logo of a company is its identity. It is the first thing people look at and identify a company with. This is why logo design is an extremely crucial aspect of the success of a venture.  If the logo is not well-designed, the customers will not pay much attention to the company. It is essential for a logo to look attractive, and match the tone intended for the target audience.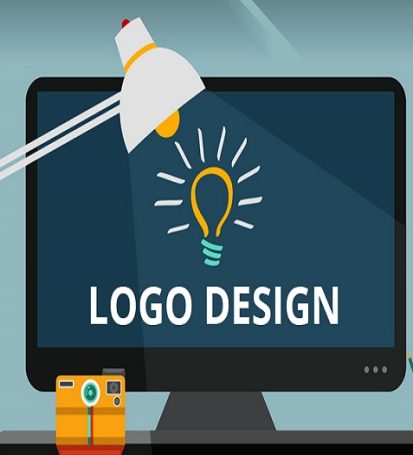 The graphics used on a website or any visual component of a website/organization are also representatives of it. A website should be attractive and in line with the tone of the organization.E-Digital Technologies acknowledges all of the above. It keeps the above points firmly in mind before putting its expertise at work. This is why E-Digital Technologies is the best graphic designing agency in Vijayawada. It excels at graphic design, logo design, brochure design, and visiting and business card design in Vijayawada.
List of Graphic Designing Services in Vijayawada offered by E-Digital Technologies
2D & 3D Logo designs
3D graphics
Business Flyers
Business Brochures
Business cards
Social Media Banners & Posters
Festival Posters
The Best Digital Marketing Services Company in Vijayawada
E-Digital Technologies is the top-rated digital marketing company in Vijayawada. The services it provides are numerous and high-quality. Here are some services of E-Digital Technologies:
Digital Marketing Services at affordable price
Every business needs marketing. In the modern technological age, digital marketing has grown even more important. That is why E-Digital Technologies provides the best digital marketing services in Vijayawada. As part of its digital marketing services, E-Digital Technologies will help you increase the visibility of your services/products. It offers content writing services to boost the quality of your content. Social Media has gained popularity for digital marketing, and E-Digital Technologies offers Social Media Marketing for this end. They also provide Google Ad Services, YouTube Marketing, and Online Promotions for maximum reach.
SEO Services in Vijayawada Guntur | Google Ranking Services
E-Digital Technologies' SEO Services are the best in Vijayawada. Employing high-quality skills and expertise, the organization will tailor your web page to ensure maximum visibility on search engines. This will not only increase the reach of your page but will also direct greater traffic to your products and services.
Web Designing Services in Vijayawada Guntur
It comprises a fundamental part of your website. E-Digital Technologies undertakes to deliver the highest quality web designing services in a cost-efficient manner.
Facebook Marketing Services
Facebook is one of the biggest social media companies in the world. It hosts over 2 billion accounts, making it the perfect place for ad campaigns. E-Digital Technologies efficiently captures this market by offering top marketing services involving Facebook. It leverages the advertisement potential of Facebook to tap into the targeted audience effectively and efficiently.
Content Marketing
Content is what makes or breaks your page. If the content does not appeal to the reader, he will not stay for long. Hence it is crucial that you employ only the most creative marketing company for your page. E-Digital Technologies helps develop high-quality content to capture the attention of the audience. This will ensure that your audience will stay on their toes and ensures a greater degree of conversion and leads.
Here are the services E-Digital Technologies provides apart from web design & development.
Search Engine Optimization
Social Media Optimization
For Any Kind of Graphic Designing Services in Vijayawada, Please Feel Free to Contact us at 9642191111, 9642932222 and you can drop us an E-Mail at info@edigitaltechnologies.com Here are the other services provided by E-Digital Technologies in Vijayawada & Guntur